Data Watch: Renovation Firms Continue Long Optimistic Streak
Renovation professionals feel strongly optimistic about the demand for their services in the third quarter of 2017, according to the latest Renovation Barometer report. The quarterly index tracks optimism among architects, designers, general contractors and remodelers, design-build firms, building and renovation specialty firms, and landscape and outdoor specialty firms.
Renovation industry firms have maintained scores above 50 since started tracking this measure of economic health three years ago. Scores higher than 50 indicate that there are more firms reporting that business activity is higher than firms reporting it is lower in a given quarter compared with the prior quarter.
As the housing supply has tightened and prices have risen in the wake of the 2008 financial crisis, many people have chosen to remodel their existing homes rather than move to new ones, and that has been an ongoing boon to the renovation industry.
Architects and designers are feeling confident. Architecture firms posted a reading of 62 for the third quarter of 2017; designer firms, 65. Both scores are slightly below the levels for these groups during the second quarter of 2017, but that is to be expected given the shift of the seasons. The scores for architects and designers are close to the levels of one year earlier, indicating fairly stable demand.
General contractors and remodelers posted high scores. General contractors and remodelers posted a reading of 71, and design-build firms 67, in the third quarter of this year. Both scores dipped a bit from the second quarter, but again, that is to be expected with the shift in seasons.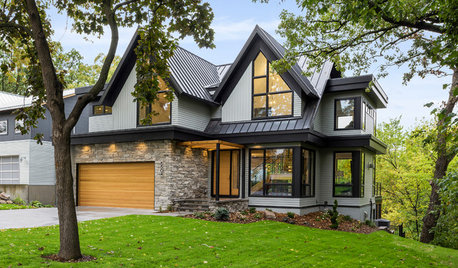 Tile Trends: Styles You Need to Know
Tile is ever-changing, and today's latest trends, driven in part by new manufacturing methods and printing technologies, are opening up a whole new world of covetable looks. We're seeing a push toward new and innovative ways of combining different products, using tiles to create bold geometric shapes or to evoke an understated luxury with soft, organic lines and nature-inspired textures.
Thanks to the incredible diversity of products on the market today, decorating with tiles is a much freer exercise than it was 10 to 20 years ago. "There are so many different looks you can bring through with tiles, and everyone's able to introduce a little bit of their personality to their homes, which is fun,"
It's hip to be square … and hexagonal and rhomboid. In 2017, tiles are all about shape: Hexagon, rhomboid, rectangle, diamond, fish-scale, round and even wavy tiles are adorning kitchen backsplashes, bathroom walls and floors.
Use grout to dress tiles up or down. For a bold, graphic look, a contrasting grout will highlight the form of the tiles and really bring out the pattern,
And if you love the look of shaped tiles but you're unsure if you want to take them across a whole wall, consider using them to pick out key architectural features, such as wall recesses or the area around a vanity.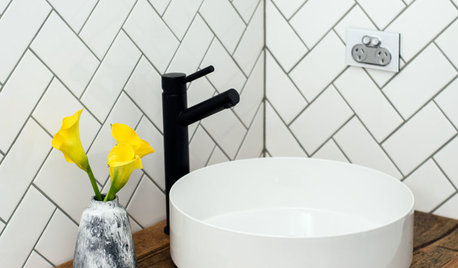 What Lies Beneath That Old Linoleum Kitchen Floor?
Some might say that renovating an old home is like slicing through an onion. It can make you cry, and it reveals itself in layers. The latter is especially true of many kitchen floors in these homes, where layer upon layer of linoleum, vinyl or other resilient flooring material was installed throughout decades of use. Curious homeowners, or those who have remodeled or moved a wall, have likely discovered that wood often lies beneath it all.
Let's be clear: Turning a subfloor into a finished floor is not for everyone and not suitable for every project. But under the right circumstances, when given the opportunity to expose and enjoy old-growth wood floors, you can end up with something pretty special. "There's a gratifying experience to pulling something like this off,"
The wood planks, typically 3 to 5 inches wide and three-quarters to 1 inch thick, would be nailed onto the floor joists as tongue-and-groove boards or straight boards, often running on a diagonal to better tie into the structure. Material availability and increased labor costs mean that these plank subfloors are no longer used in home construction.
Where you'll find a wood-plank subfloor. Your first step in determining your subfloor's construction is knowing the age of your house. "A home built around or prior to the 1960s is more likely to have a wood-plank subfloor, rather than plywood,"
It's easy to check for a wood-plank subfloor without tearing up your finished floor. If you have a crawl space or basement without a finished ceiling, you can look up from below the floor. If you have a floor register, you can pull that up for a cross-section of your floor. This is something a professional can help you with. The challenge is assessing your subfloor's condition, which will determine whether it can be used as a finished floor. You won't fully know this until you expose the entire subfloor.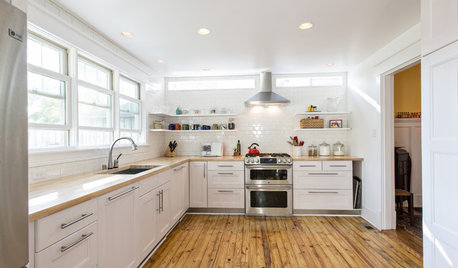 Data Watch: How Much Building Permits Cost and How Long They Take
If you're looking to start a renovation project that may require a building permit, you might be interested to know that more than half of homeowners report paying $500 or less in total fees for their permits, according to the results of a new survey. Of course, we can't promise that your permit fees will be similar, as a small slice of homeowners report paying more than $5,000 to get their permits.
The numbers come from a survey of 294 users who were either preparing to apply for a building permit or who had applied for one in the last two years and had their application in review or already approved. Read on to find out what else they said about the permit process.
Kitchen and bath projects lead permit requests. Kitchen and bathroom remodels are the most common projects requiring permits, followed by interior remodels and additions. This may come as no surprise given that kitchens and bathrooms are the most popular remodels people undertake
How much does it cost? More than half of homeowners — both first-time applicants and experienced ones — report paying $500 or less in fees for an approved permit. A little less than one-fifth of each group reports paying between $501 and $1,000. And a small minority spends far more: 1 percent of first-time applicants and 3 percent of experienced ones say they pay more than $5,000 in total fees for an approved permit. Let's hope you fall into the majority on this one.
How long does it take? It's not the typical experience, but some permits are approved the same day they are submitted, according to the survey results.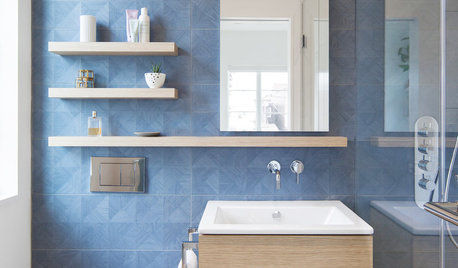 How to Make Your Home Safe and Dry After Flooding
have a long road ahead of them. Hopefully that road stays dry. Cleaning, demolition, drying and rebuilding can take months, even years. Right now, two weeks after the start of the tropical storm, Houstonians and others are in the process of removing everything from their homes, demolishing the waterlogged drywall, disinfecting and letting everything dry out as quickly as possible.
Here, he offers tips to homeowners on how to proceed once the waters recede. Be sure to check out his video below for more instructions. We've also included advice from the Federal Emergency Management Agency, Red Cross and Department of Housing and Urban Development.
Keep Calm
First, don't get overanxious. Your house needs time to dry out. Realize that the process of demolition and rebuilding will take time — months, even years — so settle in for a long haul. It can be stressful, so try to prepare for it and seek help or counseling if needed.
Document everything with photos and video for an insurance claim. But says not to wait for an adjuster to show up before you start working on getting your house dry. "If your house is closed up for two to three weeks, mold can start growing everywhere," he says. Within two to three days of water receding, you should return to your home to remove everything that was touched by water.
Who Can Help?
Most homeowners will tackle the initial stages of clearing out water-soaked furniture, appliances and carpet, as well as removing drywall. This is a pretty straightforward task, easy enough for the average homeowner