Essential Equipment for Beginner Wedding Photographers
Even though you may be new to wedding photography, it's very important to have a good DSLR, several lenses and a flash. An entry-level DSLR will suffice when shooting your first weddings, and for use as a backup camera. However, you should consider investing in high-quality equipment for the long run, especially if you plan to shoot weddings professionally.
To begin with, you can rent much of the equipment you'll need. Rental prices for a DSLR body range from about $50 – $200 / day, and many lenses can be rented from about $10 – $25 / day. Some rental departments offer a multi-day or weekend discount. Renting is a great way to go when you can't afford the initial outlay of cash that professional camera equipment requires, and it will give you the opportunity to try out equipment before purchasing it. Renting several days before the big event will give you the opportunity to familiarize yourself with the camera gear you plan to use.
DSLR Body
Many professional wedding photographers use full-frame digital cameras, which are becoming more common in today's marketplace. Full-frame DSLRs offer excellent image quality in low-light situations, as well as great wide-angle capabilities. Some wedding and event photographers use more economical DSLRs with smaller sensors, which also have great imaging and AF features. Their smaller sensor size also offers greater magnification than those with full-frame sensors for telephoto work
Video
Because of the rising popularity of videography at weddings and other important events, most of today's DSLRs incorporate video. It's possible for the wedding photographer to shoot brief video clips on his/her primary camera, but it's better to have a second person shooting video with a DSLR or camcorder. The videographer also needs a fluid head tripod, remote microphone system and/or audio recorders. Just as with still photography, it's important to document all the important events at a wedding.
Lenses
A maximum aperture of f/2.8 or wider is important for gathering light in dimly lit situations and for shallow depth of field. You may need to shoot in low light in a church where flash would be disruptive to the ceremony. Some wedding photographers utilize several prime (single focal-length) lenses, while others use zoom lenses that cover a broad range of focal lengths. You can cover the spectrum of wedding photo opportunities with three zoom lenses—a wide-angle zoom, a wide-to-telephoto zoom, and a telephoto lens.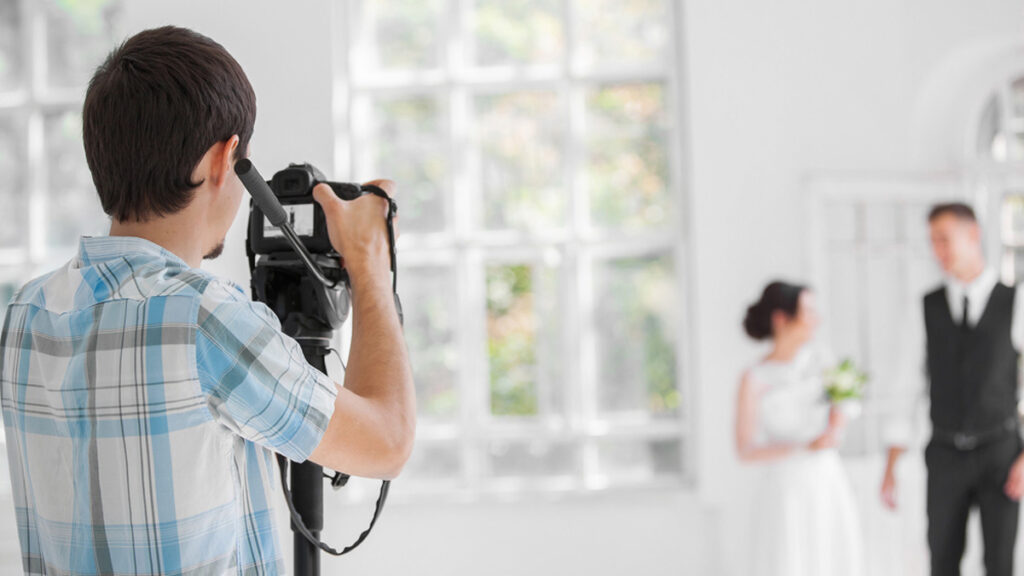 A Complete Guide To Choosing The Right Wedding Photographer, From A Pro In The Know
Weddings are a nightmare. Well, okay, that's not explicitly true; a wedding has the potential to be one of the most glorious celebrations of love and friendship that you can ever experience, but achieving harmony between all the moving parts that go into wedding planning can be a monumental task.
Possibly the biggest challenge, besides saving up a lot of money, is that you're relying on all your various relatives to come together in the same room and get on with each other for a full day. When you're not juggling requests about who they'd rather not sit next to, you're fielding their opinions on every single detail from the dress through to the champagne.
There are some that will caution you to budget more for your wedding photographer than for your wedding dress, as a good photographer can make a cheap dress look good and not vice versa. There are others, though, who blindly assume that because everyone, including Auntie Janet, can operate an iPhone these days, there's no need to draft in a pro.
It doesn't take a genius to figure out that the right approach is probably on neither the 'bankruptcy', nor the 'just wing it' end of the scale. That being said, finding the right photographer for your event can still be quite a big project.
Undoubtedly, for one of the most important days of your life, you'll need to turn to a professional wedding photographer to capture the moment. That's a given. But which wedding photographer to choose? And how to go about establishing the best relationship with them?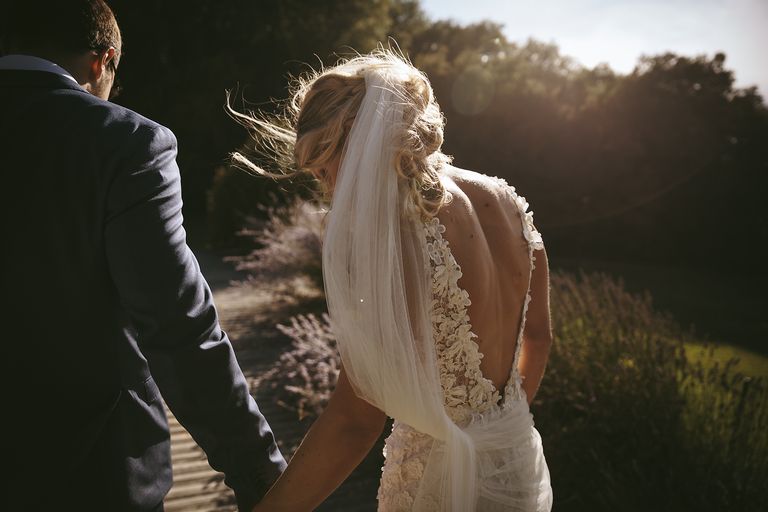 Not-so-Obvious Things Photographers Should Bring to a Wedding
As a working photographer, your essential gear list is probably emblazoned on your heart. You know exactly what gear goes into your photographer's tool bag and maybe even have a backup bag packed with duplicate gear, because you know it's better to be safe than sorry. But if you really want to be prepared, especially when shooting for hours at a wedding, you'll want to bring along some extra goodies to help you get through the day and deliver a stellar client experience.
Important Information
Phone numbers, venue names, and addresses are all essential bits of info you need to have on hand before and at the wedding. Have the couple provide the names of venues and the specific addresses, as well as addresses for any other places you'll visit, like the couple's home or photo locations.
Photo Shot List and Wedding Timeline
The day of the wedding is not the time to wing it. Show up prepared with a detailed list of formal shots your couple has requested and approved and a wedding day timeline to help you stay on track. On your wedding questionnaire or at the pre-wedding meeting, have your couple provide you with a list of the bride and groom's immediate family, a list of family photos they would like, and the names of each person in the group. You can also discuss with the couple when and where to do the formal shots.
Layers/Extra Clothes
You never know what the weather will do or what a venue's temperature will be set at, so bring a rain jacket, a sweater in case the AC is cranked up, and/or an extra set of clothes in case of an emergency. You might also consider packing a pair of comfortable shoes to slip on later in the day.
Business Cards
You never know where you'll meet a potential customer, so it's a good idea to have a stack of business cards in your bag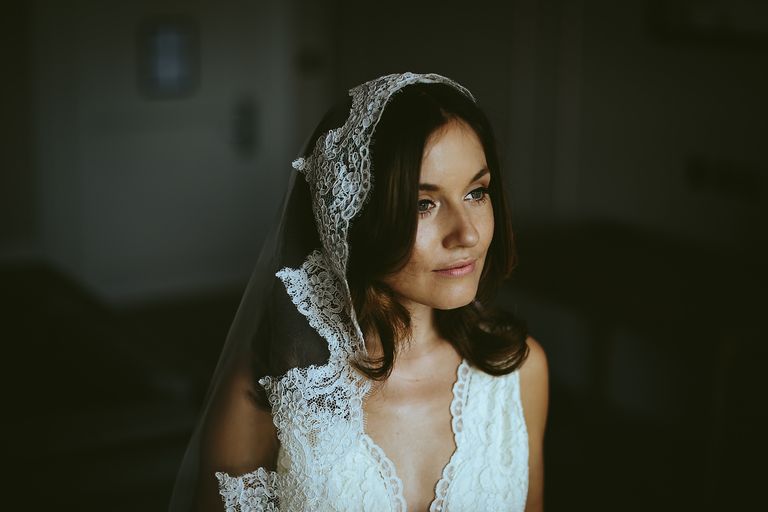 BRIDAL DETAILS CHECKLIST
You have a million things to think about, plan and prepare for your wedding day. Things are going to fall through the cracks and you will forget stuff. I am hoping this bridal details checklist makes your life a little easier! It will be one less thing you have to stress about the week of your wedding.
Photographing the bridal details is not only the very first thing I photograph on every wedding day, but it is always one of my favorite things! The more details the better! Starting my day off this way gives me plenty of time to get warmed up, sneak a few pictures of the bride and bridesmaids getting ready, and allow everyone to adjust to me being around. This part of the day is so important because it tells the story of your wedding day and allows for everyone to get warmed up without being rushed in front of the camera.
After I arrive, greet everyone with hugs, I get settled in and immediately ask for the following details :
Dress (Don't forget a pretty hanger!)
Rings (His, Hers & of course the engagement ring)
Ring box
Veil & Hairpiece
Shoes
Earrings
Necklace
Other Jewelry
Keepsake
Perfume
Invitations (Full invitation suite & save the date)
Bouquets & boutonnieres
Gifts
These are a few of my favorite details to photograph but really you can include anything for your wedding day! These are just the most common details that most all brides & grooms have. The best way to keep all of these details organized is to have a designated bag or box the week of your wedding. As you are packing everything, you can place all of the details in the same area and it makes it super easy to find everything on the wedding day.
For dress shots, a custom hanger isn't necessary but a pretty wooden hanger would make a huge difference. You spent a lot of money on your wedding dress, took all of your favorite girls with you to find the perfect dress, it deserves to be photographed on something better than a plastic hanger!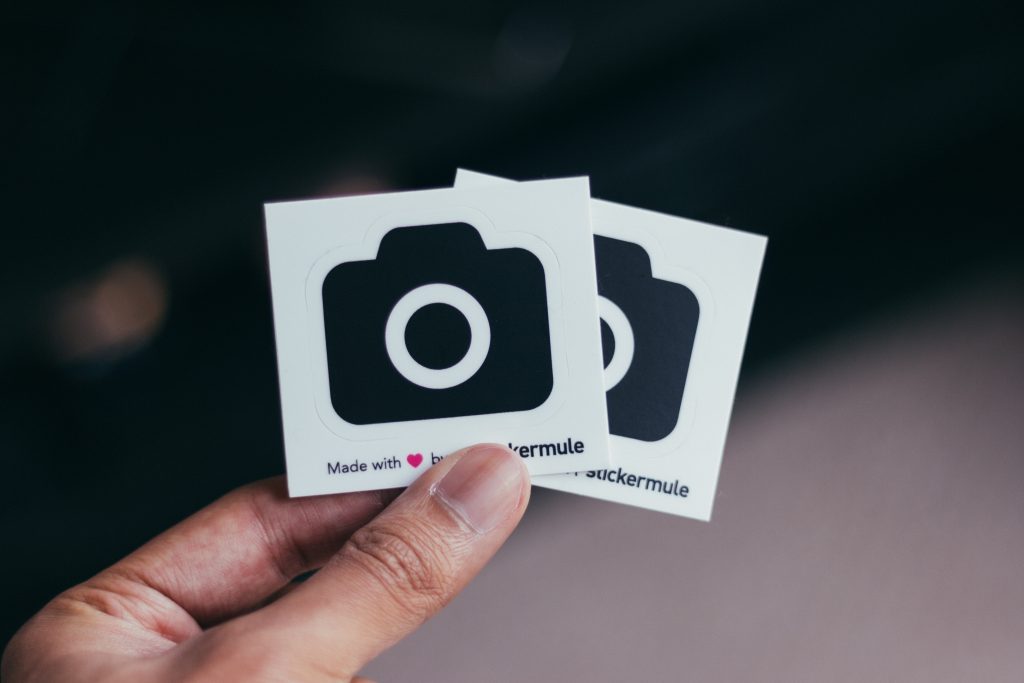 THINGS YOUR WEDDING PHOTOGRAPHER WISHES YOU KNEW
Hire a photographer whose photography style you like
Wedding photographers can have a variety of different shooting styles such as photojournalism/documentary, traditional, and fine art (or be a mix of a few), as well as different editing styles (light & airy, bold & vibrant, dark & moody, etc). It's important to understand the differences between all the styles and which one you and your future spouse like the best. Be sure to do your research and know what style calls to you before booking a photographer. That way you don't end up with someone whose style doesn't work for you.
It's important to establish a relationship with your wedding photographer
Get to know your wedding photographer! After all, they're going to be snapping photos of you two on the most important day of your life. They'll want to get to know you as a couple, from how you interact with each other, your cute quirks, and the way you show affection towards one another. Understanding these things about a couple prior to the wedding day helps the photographer capture the little moments that make your big day so special. I personally like to meet a few times before the wedding so that we have that opportunity (consultation, engagements, timeline meetings, etc).
Engagement sessions are important
You have a trial run for your hair and makeup and you try on your dress a number of times before wearing it on the big day, so why wouldn't you do a practice run with your photographer? Engagement sessions allow you to get comfortable in front of the camera and allows your photographer to get used to photographing you both. When you see the images it will give you an idea of what your wedding day pictures will look like. Still not convinced? Here are a few reasons you should have an engagement session.
Your photographer doesn't need a shot list
It might seem like a helpful idea to give your wedding photographer a list of all the moments you want captured, but it actually ends up stifling the photographer's creativity. On the big day things are moving quickly and trying to organize everyone for photos is stressful enough without having to worry about a checklist. You can actually miss out on the candid moments when you're too busy double-checking the shot list.; and candid photos end up being some of the best! Photographers are experienced professionals and they've shot enough weddings to know what kinds of images couples want. Have a general chat before the wedding day about any moments you definitely want pictures of, especially things we may not know about, but providing a detailed list isn't necessary.
Chat about the wedding day timeline
The wedding day timeline is largely based off the photography timeline. Your wedding photographer (or planner if you have one!) is likely an expert in creating these and can be a helpful resource for this part of your planning. They know exactly how long family, wedding party and couples portraits take and can help plan out the day accordingly. The bigger your family and the bigger the wedding party, the longer pictures are going to take, so keep that in mind when you're planning out your day.