Tips on choosing a Sewer Inspection Camera
Sewer inspection cameras are widely used by plumbers, contractors, engineers, home inspectors, municipal workers and other professionals for inspecting areas that are typically difficult to see, that is pipeline interiors, spaces behind walls, inside a drain and other hard-to-reach places. So, if you are thinking of purchasing a sewer inspection camera, first, you need to consider what it is you are going to use it for. Should it be water- and chemicals-proof? How much light will you need? How long should the insertion probe be? etc.
Insertion probe:
Length. It should be long enough to go from one manhole to another. The length of the probes varies from 20 to 120 meters (65.6′ – 394′). In case you need a more extended probe, you may need a reel with a stand to roll the probe, for additional comfort.
Material. Simple PVC covered probes are sturdy enough for most of the works but can be worn out and damaged during routine, heavy duty inspections. Some of our professional sewer inspection cameras have Kevlar braided probes. Kevlar is five times stronger than steel (used in body armor, e.g.) what makes such insertion probes considerably more durable.
If the push rod with attached cam is water- and chemicals- proof and is capable of withstanding 1-6 bar pressure – this will also provide the longevity to your device.
Camera:
Illumination. Since you are planning to inspect hard-to-see areas, you will need enough light to explore it. The brighter the light source, the better is the image. Search for sewer inspection cameras with adjustable, bright LED lights.
Material. Just as the insertion probe, the camera should be at least water-proof to last you long enough. Stainless steel housing is preferable.
Type of head: standard, self-leveling, pan/tilt. While standard heads are cheaper, self-leveling and pan/tilt cameras allow you to see the sides of a pipeline, or behind the wall, go around corners and still provide you with a clear picture.
Monitor hub:
Screen. The screen should give you a clear picture of the area you are inspecting. Than wider screen and higher resolution than better. Pro models are equipped with a Daylight Readable Monitor.
Image capturing and saving. Modern sewer inspection cameras can capture different types of files with different resolution. You can save the footage either as a JPEG file or a video in MPEG, or AVI format. Being able to record images on your computer is a convenient tool since first, you don't need to use a pen to write everything down or try to remember it. And secondly, you can always go back to the file should you, or your client, need to verify some information.
Additional features. Some modern inspection cameras are equipped with keyboards (may be splash proof on the PRO models) that allow you to type useful information during inspections
General characteristics:
Weight and handle. The sewer inspection camera should be lightweight and have a comfortable grip, especially if you are planning to use it for long periods.
Radio transmitter will be an excellent addition to the camera. It is generally located behind the camera in the tip of the probe and operates on 512 Hz frequency mode. It is a great tool to locate your camera or find blockages. Make sure you have an accurate locator to trace it.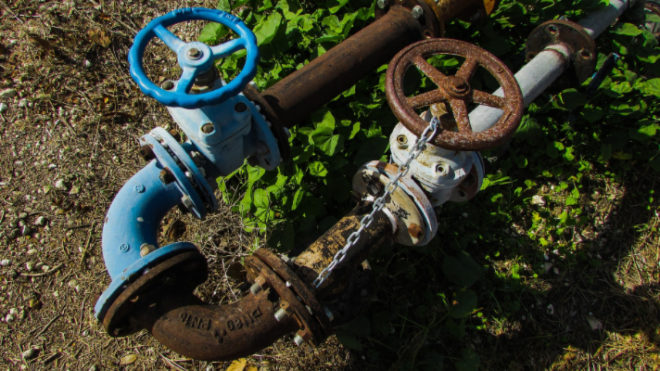 Questions to Consider When Choosing a Pipe Inspection System
Pipe Inspection and location systems represent a significant investment for most small businesses. In return, they offer unique diagnostic and marketing potential that can either save or earn a tremendous amount of money for your company. Choosing the right system for your needs is a task that should be taken with serious attention to detail in order to avoid a costly mistake
What size pipes/drains/sewers are you likely to be inspecting?
The great divide in pipe inspection systems is between push rod and tractor pull style systems. Which style do you need? Tractor pull systems are generally for large, municipal style drain pipes (10 inch and larger) and pull themselves down the line. They tend to be controlled with a joystick and computer system by an operator sitting in a specially made truck or van. Prices begin in the high 30 thousands and go up from there. They are outfitted with additional lighting and swivel heads to look left, right, up and down. They are usually purchased by municipalities and larger companies.
Micro-systems, designed for 1 1/2 to 3-inch pipes. Due to the flexibility required for this size pipe, these push rods are very thin and weak. (Keep in mind that there is an inverse relationship between strength and flexibility.) If used in larger pipes, the probability of damage to the structure of the push rod is very high. They seldom have a built-in locator beacon, and may or may not have a built-in recording device.
Mini-systems, designed for 2 to 4-inch pipes. These systems are used for indoor work in the small and medium-sized pipes that connect bathrooms, sinks and toilets within a building. The push rod used in these units is stronger and less flexible than a micro unit, but the emphasis is still on flexibility, not strength. If used in larger pipes, these systems are at greater risk of kinking and damage. They usually have built-in locator beacons and often have the option of a built-in recording system.
Main line systems, designed for 3 to 12-inch lines. These systems are designed for use in outdoor pipes. While flexible enough to negotiate a house trap, the emphasis is on strength rather than flexibility. These systems generally have the same features as Mini-Systems
Do you need a built-in recording device?
Do you need to provide proof of performance? If so, having a built-in recording device can save you time and money. Do you want to use the camera system as a marketing tool in addition to being a diagnostic tool? Is your primary focus the drain cleaning job, or are you actually in the pipe replacement/relining business? If you only need to take a 'look-see,' you don't need a built-in recording device. For those rare instances when you need a recording, there are add-on recording devices available from most electronic retailers that are more economical and will work with any video device.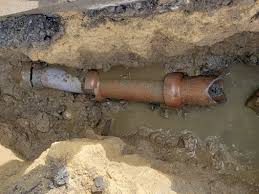 HELPFUL TIPS ON CHOOSING THE BEST PLUMBING AND SEWER EXCAVATION COMPANY
A septic system can last up to 25 years, though this depends on how well it's maintained as well as its design. Even so, there are times when major issues happen leaving one with no choice but to call plumbing experts. Some of these problems are so serious that it becomes necessary to inspect sewer pipe lining underground.
Deep disruptions call for working on pipes connecting your house to the municipality's main water supply or sewer. Thanks to technology such as camera inspections, locating the source of a problem in a sewer lining isn't much difficult. In fact, the use of cameras during sewer line inspection saves on time, and thus spares your hard-earned money too. But what problems warrant a water line excavation?
WATER LINE EXCAVATION
Water and sewer lines get damaged whenever soil expands and consequently causes pipes to shift. Tree and plant roots are yet another cause of trouble that makes water line excavations necessary. After a while, the roots invade main water pipes and cause breaks and cracks in the process. The pipes in your home then start draining slower, and this tells you that it's time to seek professional help. Ignoring will only make the problem worse and you might end up paying a fortune.
CERTIFICATION
Truth be told, excavation work isn't for every Tom, Dick, and Harry, and that's why you need to check for certification. Serious players in this line of work will always have their documentation in order. With proper certification, you can be sure that you are dealing with people trained to handle jobs like water line excavation.
EXPERIENCE
A lot could go wrong when going about tasks such as water line excavation. The slightest mistake could set in motion other issues that could be pricey to fix. However, an experienced company knows all the dos and don'ts to ensure the job is done correctly from the beginning to the end.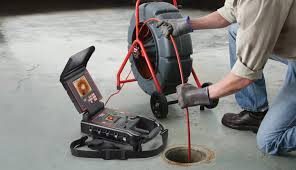 Why a Sewer Inspection Is Critical Before Buying a House
Most home buyers today wouldn't think about closing their purchase without getting a general house inspection. That's particularly so with older homes, but many also elect to have new buildings examined by an independent third party. Inspections are excellent insurance for discovering existing and potential problems. Unfortunately, most home inspectors fail to examine the sewer lines, which can turn out to be a critical and costly mistake
Home inspectors generally report on current home system conditions. They also estimate the life expectancy of major components. Types of home inspections include the overall framing or structure, roof, building envelope, electrical, mechanical and plumbing systems. Inspection reports identify issues that often establish repair or replacement price adjustments during negotiations. However, while a home inspector may note a dripping faucet, they rarely catch the underlying cause of the problem.
Why Inspectors Overlook Sewer Systems
Inspectors might overlook the sewer system for two reasons. One is that the vast majority of a sewer system is underground. It's out of sight and out of mind. The second reason is that most home inspectors don't have the specialized equipment or knowledge necessary to do a proper sewer line inspection.
This isn't a slam against house inspectors. Far from it. Many inspectors are extremely competent and have a vast amount of general building knowledge. It's tough to be an overall expert when you consider just how many pieces there are in a home's systems. Just the plumbing system alone is extensive, and good inspectors know what plumbing features to check before buying a home.
Sewer Repairs Can Be Extremely Expensive
You might wonder, "Do I need a sewer line inspection before buying a house?" The answer is yes. A sewer inspection should be a mandatory part of your house inspection checklist. When considering what inspections to get when buying a house, do not overlook the sewer line. In fact, getting a sewer inspection is one of the most important home inspection tips for first-time buyers. Sewer line inspections are cheap, but sewer repairs can be extremely expensive. Why spend the money on a repair when you could have avoided with a simple inspection?
Sewer Camera Inspection: What It Can and Can't Find
A sewer camera is a valuable tool to help determine if there's a problem with your home's sewer system. Maybe you noticed a nasty sewer gas odor. Or maybe your water isn't draining as fast as it use to. Or worse, you've got an overflowing toilet.
What is a Sewer Camera Inspection?
First, let's cover what a sewer camera inspection is. Typically sewer lines are installed under the foundation of your house. There's the concrete slab which is about 4 or 5 five inches thick and then about 2 feet or so of dirt above the pipe.
What a Sewer Camera Inspection Can't Do
Despite what many in the plumbing industry think, there are limitations to what a sewer camera sees inside your sewer lines. But there is one thing a sewer camera absolutely cannot see.
Locate Leaks
A sewer camera alone cannot determine if you have a leak or to locate a leak or leaks in your sewer lines. In fact, this is so important, it bears repeating.
Reasons Why a Sewer Camera Can't Locate a Leak
A leak is water escaping the pipe through a hole, break, or crack. Since the camera is inside the pipe, it cannot see the outside of the pipe. Meaning, it can't see if something is leaking OUT of the pipe. It can only show what is going on INSIDE the pipe.
The plumber is looking at a monitor displaying what the camera "sees." So the plumber has to interpret, or guess, what he's seeing. He might think he see something that looks like a hole, break, or crack in the pipe. But keep in mind, this is your sewer system we're talking about. This is where your waste flushes and runs through. Trust us when we say it does not look good. And all that gunk and waste makes it hard to tell if something is a leak based solely on what can be seen on the monitor.
Sewer pipes are usually one of two types: cast iron or PVC, both thick-walled pipes. So something very possibly might look like a hole or a crack or a break. But because the walls of the pipe are so thick, it's possible what the plumber is seeing does not go all the way through the pipe so no water is leaking out at all. The result: no leak.
Particularly with cast iron, but this could also be true for PVC, there are years of buildup on the walls of the pipe. Calcium, soap scum, grease, debris… you name it, builds up on the walls of your sewer pipes. So any cracks or holes the plumber sees could very well be in the buildup and not the actual pipe.