What to Expect in a Home Inspection: Checklist and Tips
Every wise homebuyer knows that a home inspection is a must-have before closing a deal on a home. If you choose to do an inspection yourself or hire a professional home inspector, be certain to be educated to get the most out of the inspection. A thorough home inspection will provide quality information and will answer the question of whether the price reflects the house's condition. A good home inspection is also unbiased and fact-based and it should not be an opinion of the home's value.
Home inspection checklist
A home inspection encompasses the major components of a home. Typically, these can be broken into 5 categories that fit any home:
Exterior Envelope: Roof, siding, windows, doors, grade, and drainage.
Foundation: Materials used (i.e. block, brick, poured) and condition. Framing practices (i.e. truss or rafter), and framing materials used such as engineered, dimensional lumber, steel or other.
HVAC: Heating Ventilation and Air Conditioning. Distribution or radiator condition, and controls of the system.
Electrical: Main panel, incoming service, branch wiring, and fixtures.
Plumbing: Main service, materials used, and condition.
Common issues that may affect the home's price
Reasonable buyers need to be realistic and expect no house to be perfect, not even a new build, but the home should be in decent shape. Some common issues that can plummet the price of a house are:
Structural problems
Termites and other pests
Drainage and water issues
Mold problems
Radon issues
Wiring and electrical issues
Plumbing issues
Well water issues
Asbestos issues
Lead paint
A roof that needs replacement
Some minor issues that can be fixed are plumbing issues, such as leaking fixtures. The longer a home has been vacant, the more likely that the rubber washers will dry and crack, leading to dripping faucets. Another routine item is electrical switches, fixtures or outlets. These often get damaged from wear, abuse or just age. Whether it be replacing washers or updating outlets, minor fixes always come with a cost and should be accounted for at the time of offer.
What to expect during a home inspection
A home inspection generally takes two to four hours to complete but maybe longer depending upon the size of the house and the number of defects. Homebuyers or sellers are encouraged to attend the inspection to ask questions as you go, as this process can give you more insight than the report alone. To keep the process going smoothly, make sure to remove any obstacles that may block the inspector's access.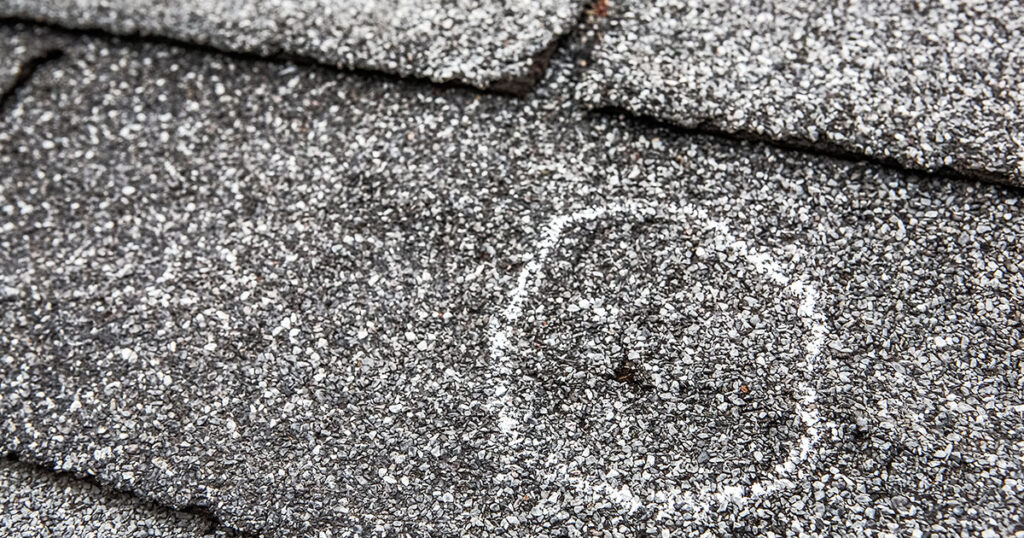 Your Complete Guide To Home Inspections: How To Spot Issues & Address Them Before Purchasing A Home
You think you've found the perfect home, maybe you've even done a second showing with your agent. In your eyes, this home is perfect! But with homes, many things that you may not notice at first glance (or even second & third) may be lurking underneath the surface. These problems could be minor or they could be major issues that cost you thousands or even tens of thousands of dollars after moving into the home.
Home inspections allow buyers to get into a home for an extended period of time, usually 3 – 4 hours and bring with them an "expert" to help them identify any current or future issues that may cost them money or keep them from fully enjoying the home. We know that the whole idea of home inspections can be confusing though. Many buyers have a lot of questions when it comes to home inspections, like what should you look for, who should you hire, how long does an inspection take, how much do home inspections cost and many more.
What Exactly Is A Home Inspection
A home inspection during the home buying process is an opportunity for a buyer to go through a home and inspect it, looking for any issues with the home that could have major implications down the road while taking note of any minor maintenance or potential maintenance issues.
If any major maintenance issues are found in the home that the buyer was previously unaware of, the inspection time period allows the buyer's realtor to renegotiate with the seller based on the new information. It could mean a reduction in sale price or the buyer could request that the maintenance issues get resolved prior to the purchase have of the home.
What A Home Inspection Is Not
A home inspection is not meant to allow buyers to negotiate normal home maintenance issues. An inspector may point out normal maintenance, but this is just meant to be helpful to the buyer and put it on their radar when they own the home. Many buyers see this as a chance to bail on a purchase where they have cold feet or an opportunity to try to negotiate a better price with the seller. This, it is not.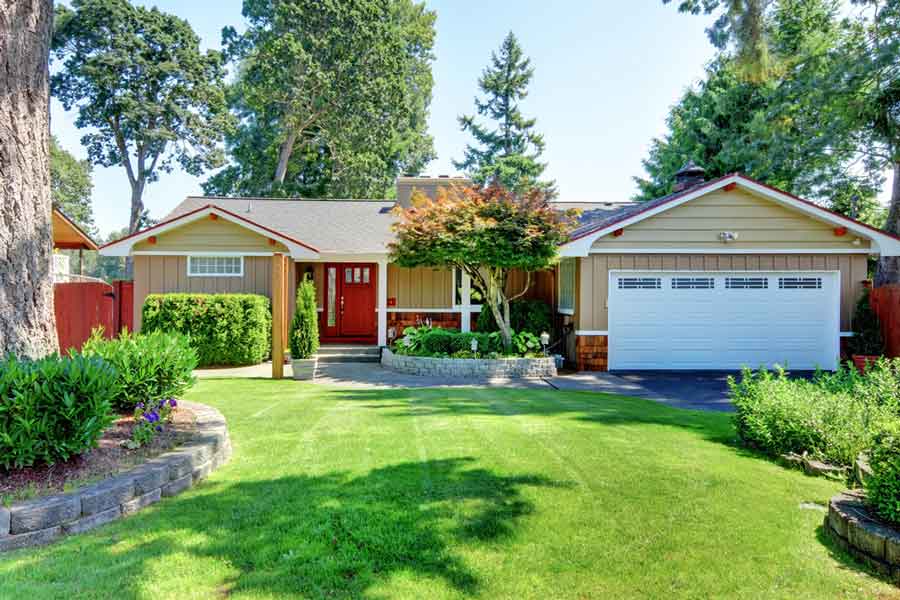 The Home Inspection Guide
Q. WHAT IS A "HOME INSPECTION"?
A home inspection is an objective visual examination of the physical structure and systems of a home, from the roof to the foundation. The standard home inspector's report will include an evaluation of the condition of the home's heating system, central air conditioning system (temperature permitting), interior plumbing and electrical systems; the roof, attic, and visible insulation; walls, ceilings, floors, windows and doors; the foundation, basement, and visible structure.
Having a home inspected is like giving it a physical check-up. If problems or symptoms are found, the inspector and your real estate agent will refer you to the appropriate specialist or tradesperson for further evaluation.
Q. Why do I need a home inspection?
The purchase of a home is probably the largest single investment you will ever make. You should learn as much as you can about the condition of the property and the need for any major repairs before you buy, so that you can minimize unpleasant surprises and difficulties afterwards.
Of course, a home inspection will also point out the positive aspects of a home, as well as the maintenance that will be necessary to keep it in good shape. After the inspection, you will have a much clearer understanding of the property you are about to purchase, and will be able to make a confident buying decision.
Q. What will it cost?
The inspection fee for a typical one-family house varies geographically, as does the cost of housing. Similarly, within a given area, the inspection fee may vary depending upon the size of the house, particular features of the house, its age, and possible additional services, such as septic, well, or radon testing. It is a good idea to check local prices on your own. However, do not let cost be a factor in deciding whether or not to have a home inspection, or in the selection of your home inspector. The knowledge gained from an inspection is well worth the cost, and the lowest-priced inspector is not necessarily a bargain. The inspector's qualifications, including his experience, training, and professional affiliations, should be the most important consideration.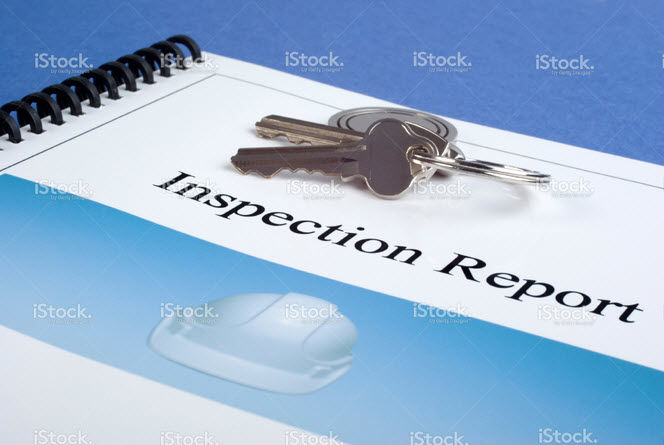 Home Inspection Checklist: A Complete Guide
A home inspection is a critical tool for you to help protect what may be the single largest investment you will ever make. There's nothing worse than buying a home, and then later finding a number of issues that may be have been easily detected by a trained and highly qualified inspector. If you're in the final stages of purchasing a home, here's what you should know about a home inspection.
Why is a home inspection important?
You can expect several small expenses when you're buying a home. These include application fees, homeowner's insurance, legal fees, and more. Because you're already spending so much money upfront, many buyers are tempted to skip a home inspection. Averaging between $350 and $600, a home inspection is a relatively insignificant expense that may help you in the long-run and at the very least give you peace of mind if there are no material issues uncovered during the inspection.
It may help you avoid significant expenses later.
Ideally, a home inspection should reveal any major issues with the home. These aren't things you would normally notice with a routine walk-through, such as a failing HVAC system, improper wiring, structural issues, and more.
It may help you create a maintenance plan.
Even if there are no significant issues with the home, you can expect to pay maintenance expenses as long as you live there. Over time, these expenses can add up. A home inspection could help you outline a maintenance schedule, so you can prepare for these costs in advance.
It may help identify any safety issues.
A home inspection can uncover safety issues, which may be very costly problems in addition to potential problems associated with the roof. Mold, carbon monoxide leaks, and lead are all significant safety issues that can threaten the health of your household members.

Property inspection guide and checklist
When you're searching for a new home and traipsing from inspection to inspection, it's all too easy to lose track of the properties you see, and which ones you want to seriously consider.
Before you commit to a contract and the costs of a building and pest inspection, there are plenty of areas you can assess beforehand. Here are the ultimate property inspection guide and checklist to help you make an offer with confidence when you find the right one.
Structural issues
To avoid being stuck with a money draining 'property lemon' there are key structural and internal features to be wary of while inspecting a home. Are there any signs of rising damp, water damage, or mould? Water stains on ceilings, blistering of plasterboard and warped floorboards are all red flags indicating a water issue that can be potentially expensive to rectify.
Be on the lookout for large cracks in walls, the ceilings and brickwork, uneven or squishy feeling flooring and doors that don't close properly, as these can all be signs of foundation issues that can also be costly to fix.
Projects
Are there any areas that'll require renovation? Or is the house move in ready? Are you willing to take on some projects or a major reno? As you tour the home, make notes of and take pictures of things that aren't in good condition.