How to choose long distance movers
Moving across the country, as opposed to moving locally within the same city or within the same state, will always remain the more challenging type of residential moving due to one major reason: the move distance between the two homes
Cross-country moves are (much) more expensive because of that distance, but it's more than just that: the risks for possible damage are higher when your possessions will need to be moved hundreds or thousands of miles across multiple states. And, oftentimes, finding and choosing reliable long distance movers you can trust is harder and trickier to do as well
How to find long distance movers
You know there must be some great long distance moving companies around you, but you may be wondering just how to get in contact with them. You're moving across the country soon and you realize that organizing and executing a self-move just won't work when the destination home is so far away.
Step 1. Fill in the free moving quote to get in touch with reliable long distance moving companies. You'll get connected only with properly licensed and adequately insured professional moving companies that service the selected relocation route – from Point A (your current home) to Point B (your new home).
Step 2. Request in-home visual surveys of your home from each of the long distance mover, right after the initial contact. Those in-person inspections are crucial because they are the only way you can get accurate moving cost estimates. So, if a cross-country moving company doesn't offer such an on-site inspection and instead wants to calculate your moving cost over the phone or via e-mail, then simply say NO! to that mover.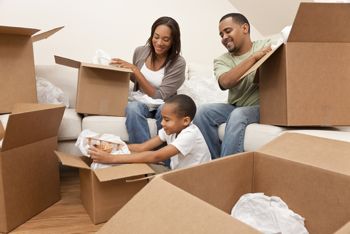 Choosing the Best Long Distance Moving Company
You wouldn't hire just anyone off the street to move your household across the country, you're clear on that much — but how exactly does one find the best long distance moving companies amidst all the options listed online? They all claim they're the best, so it's best to have a solid checklist of criteria that can help you weed out the riff-raff and find a team of long distance movers who will make your move an enjoyable process. Here is what you should be looking for
Are your movers an established, experienced company?
The best long distance movers didn't get that way overnight – they have spent years fine-tuning their process, training their staff, and getting those early "learning mistakes" out of the way. When it comes to interstate moves, there are quite a few more details that a company needs to consider that aren't involved in a local move. Crossing state borders, for one, requires additional licenses and paperwork. Your belongings also have further to travel, so the company must be certain that everything is well secured and stable for the haul. Don't leave your move up to newbies!
Are your movers licensed and insured?
This should be a no-brainer, but the best national moving companies should be able to quickly and easily provide proof of their licensure and insurance with zero runarounds. You can check a mover's license on the Federal Motor Carrier Safety Administration's website, but you shouldn't need to do that research yourself. Ideally, the company has its FMCSA license number displayed in plain sight and offers you a full explanation of their insurance and options for additional insurance when you request your quote.
Does your mover offer a detailed quote, estimate, or guaranteed price?
A verbal estimate holds no weight in the world of moving services, so when comparing the costs associated with each long distance moving company, make sure you know that you're comparing apples to apples. The best-rated cross country moving companies are clear and transparent about the cost of moving long distance and provide a line by line breakdown of what they are quoting. Movers want to just give you a number without telling you what it includes? Time to look elsewhere.
Is your mover well-reviewed?
Good service inspires good reviews, so look for an interstate moving company that has a good track record according to their customers. The FMCSA website will offer safety reviews, and the Better Business Bureau, Yelp, and these days even Google will provide customer experience information. Keep in mind that no company can escape a bad review or two, but they shouldn't be the majority!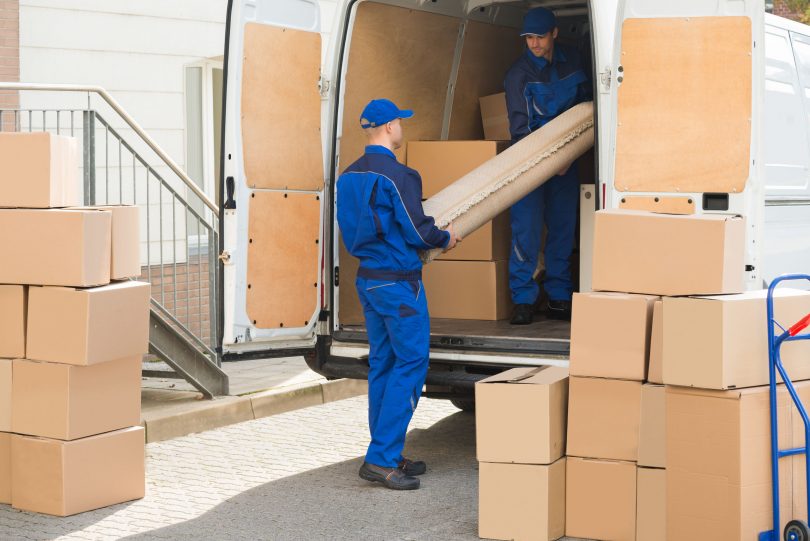 HOW TO CHOOSE BETWEEN LONG DISTANCE MOVERS
Choosing between long distance movers can be a stressful endeavor under the best of circumstances. But the right long distance mover can assist in transporting your belongings and can help relieve much of the stress of moving
Because your moving company will be responsible for ensuring that everything from your brand new living room set to your grandmother's china that has been passed down to you makes it to your new home safely, you will want to take your time and do your homework before choosing among the various long distance movers. Ultimately, only you can make the decision; however, there are some things you may wish to consider when comparing the pros and cons of various long distance movers.
Are Your Long Distance Movers Licensed/Insured
For a company to offer long distance moving services, it must be properly licensed and insured. A moving company that cannot provide proof of both should definitively be avoided. A moving company that is operating without the proper federal license is violating federal regulations. Insufficient insurance coverage means that your belongings are not properly insured against theft or damage. You can check a mover's license on the Federal Motor Carrier Safety Administration's website. Don't be afraid to ask for a copy of the company's proof of insurance as well.
Do Your Long Distance Movers Have Good Reviews
While no company can escape the occasional complaint, a moving company with a history of complaints or one with a series of particularly serious complaints should be avoided. You can compare safety ratings on prospective long distance movers on the FMCSA's website as well. The Better Business Bureau is another source available for obtaining an overall rating on any moving company
Are Your Long Distance Movers Experienced
When it comes to interstate moving, the bottom line is that experience counts. Red Ball has been in the moving business since 1919, making them a pioneer among long distance movers. Interstate moving involves a number of concerns that a local move does not. Along with numerous state and federal laws and regulations that must be followed, a long distance move is also riskier for the cargo because it has farther to travel. For these reasons, you want to be sure that you trust your belongings to an experienced interstate moving company.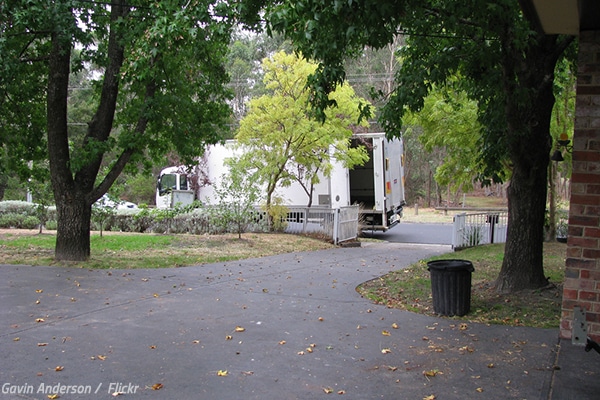 Tips to Help You Find the Best Movers Every Time
Shopping for moving companies is a huge undertaking, we know! From national long-distance movers to the local guys moving with a rental truck, there are a lot of companies to consider. So, how can you know that the company you are looking at is really the best for you? Follow these seven simple tips that will help you see through the marketing and tell if the company you are talking to has the credentials to complete your move quickly, safely and within your budget. And check out this video blog about helping you choose the best movers!
Check How Long the Company Has Been in Business
If the moving company you're talking with was just born yesterday, it's hard to tell whether they have the credentials for your move. For complex national or international moves, a good rule of thumb is to hire a moving company with at least a decade of experience planning and executing these moves.
Licensed & Insured Moving Companies
If the company is not properly licensed or insured, this could mean a big risk for your belongings. If you aren't sure how to check this out, then look at their company website. Either on the homepage or in an About Us section, companies will normally list their Department of Transportation (DOT) licensing and insurance information. If you are still suspicious, ask the company for proof of their insurance or whether they are a member of the Better Business Bureau.
Moving Services Offered
It is important to know the span of work that the moving company can perform. Most moving companies should be able to perform house-to-house moves within their territory. If there are any specialty items, however, your moving company may not have the manpower or equipment to perform the job
Check Their Reviews Online
Reading reviews from former customers of a moving company is a great way to research your options. Depending on the company, you can usually go to the BBB.org, Google, Facebook or Yelp to find reviews from customers. The star rating is normally out of 5, with 1 being the worst and 5 being the best. Companies with 4 stars and above are usually great to work with. You also can check to see if they're a certified professional mover by the American Moving & Storage Association.
How to Choose the Best Long-Distance Movers
As if moving long distances wasn't enough of a hassle (to say nothing of the stress factor) – finding a trustworthy company to ship your valuable goods over many miles, can seem like a gargantuan task. There are plenty of horror stories circulating about cross-country moves gone bad. They typically involve dishonest outfits who either aren't moving companies at all, but merely an Internet front to steal your money and/or goods, or moving companies who hold your possessions hostage until you pay more than agreed. Either way, that's not a path you want to go down. To help you stay as far away as possible from any shady transport companies, here are some suggestions for choosing the best long-distance movers
Confirm They're Licensed and Insured
You wouldn't dream of taking your car out on a long distance trip without having the proper insurance, would you? Imagine the horror if you got into an accident (even just a fender-bender), 1,000 miles from home. Now imagine that same scenario, except it's a large moving truck with all of your belongings inside. They might be damaged at best – and at worst, destroyed. You would want to be compensated if this type of scenario occurred.
The FMCSA Website
You should be able to easily obtain the USDOT number and use it on the FMCSA website, to look up pertinent information about the moving company in question. This will include if they have any complaints filed against them or if they've incurred any safety violations while operating. The best place to check is the FMCSA's Search Movers and Complaint History page. This site enables you to search interstate movers not only by USDOT but also by company name (even partial name) or MC number. This MC number is attributed to them when they register with the FMCSA and receive "authority to operate" as licensed movers
Released Value Coverage
The other kind of valuation coverage, which is typically applied only if you specifically request it, is called Released Value. You might choose this option because it knocks a significant amount of money off your moving bill – but you should be aware of how it works. In fact, it provides quite minimal coverage. If something is damaged, the moving company only owes you 60 cents per pound for any broken item.
Company Insurance
In addition to this valuation coverage, a trustworthy moving company will have its own insurance. If you request proof of their coverage, they should be able to accommodate you without any problem. If they cannot, you should seek out another company. Further, you'll want to verify that the moving company's insurance is valid, in all of the regions through which your goods will be traveling