Transmission repair
When you decide to take your car to a repair shop, you better make sure you pick a reliable shop that suits your budget. When transmission repair costs can range anywhere from $1000 to $4000, you don't want to pay for a slipshod service and end up with a transmission that will only develop problems again. A poorly done repair can end up costing you more in the end, which is why you shouldn't choose the cheap option all the time. You don't want to overpay either, so an honest, high quality, friendly transmission repair shop is what you want. There are a few things you can look for in a shop before you decide to bring your car in for repairs.
How to Find a Transmission Repair Shop
Ask around for recommendations – Chances are your family and friends have experienced car problems before, and they probably know some trustworthy shops around. Ask people you know for their recommendations of repair shops that offer fair prices, high quality repairs, and awesome customer service.
Avoid cheap or over the top services –When looking for a transmission repair shop, look for one that offers prices in between too expensive and cheap. You are going to want to get estimates from multiple shops first before you decide on one. Expensive shops are often just ripping you off and might be dishonest about what they are doing to your car. They might be tacking on a bunch of services that you don't need just to increase the bill. On the other end, cheap is cheap. If you are looking for repair shops that offer cheap prices, chances are you're going to get cheap repairs. Avoid shops that offer remarkably low prices, because oftentimes they are lowering the price just to get the job, their quality of work is sloppy, or they will mark up the price once they're finished.
ATRA membership – ATRA stands for the Automatic Transmission Rebuilders Association, and they're an organization that specializes in transmission repair. ATRA offers membership to shops that meet their Code of Ethics, which includes honesty, professionalism, and friendliness. ATRA accredited shops also offer a warranty program for repairs, which can range from 12 to 36 months. You can find an ATRA accredited repair shop here at their site.
Professionalism – You can usually tell how seriously a transmission repair shop takes their work by the way the shop is portrayed, in ads and appearance. A clean, organized shop is indicative of a high quality organization. You should also look for training, certification, and memberships in organizations such as the Better Business Bureau. Avoid shops that appear sleazy or a bit off. (The commercial below is a parody, but you get the point.)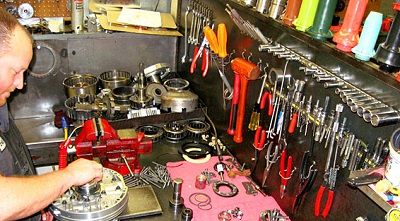 Best Ways to choose the right full- service auto repair
Choosing the right full-service auto repair center is not always an easy task. It's important to look at every aspect of services and repairs offered. You should always inquire about certain points. Do they have ASE certified technicians? Do they offer auto repair, body work, A/c service, upholstery, battery, engine overhauling, tires, brakes, smog inspection, diagnosis and repair systems?
Check the availability of trained staff
Do they employ highly skilled technicians trained by the manufacturer of your specific vehicle brand? They should have the best tools and diagnostic equipment to determine the type of repair your car requires, while also maintaining accuracy in the calculation of estimated expenses to repair and service your vehicle. The service provider should be able to perform the repair and service within the specified time
Should cover all your needs
They should be able to handle all possible maintenance needs, including oil changes, tire rotations, electrical system repairs, brakes, engine overhauls, mechanical issues, and A/C system repair. Their quality of service, reliability, and the ability to keep the cost of repairs as low as possible, without compromising the performance of the car, is also important to consider.
Don't miss out on industry standards
They should have high standards that meet industry requirements to restore your vehicle to its original condition. A good repair center should not begin any work on your vehicle without submitting an honest assessment report of the repairs or services required with the lowest possible estimated rates. They should provide you with a comparative chart for the cost of parts to be replaced, motor oils, and electrical, audio and a/c system fittings. Assessment of steering, brakes, lights, taillights, seat belts, and emission levels are also of utmost importance. Emission levels should meet the pollution requirement levels of the concerned authorities.
Focus on the experience of service provider
Their years of experience in the industry will provide a good reliability check. The number of customers they handle over a certain period of time can also be a measure of their success rate. Testimonials and feedback submitted by both satisfied and unsatisfied customers will give you a better picture of the service center.
It is strongly advised to go over a checklist before choosing a full auto service and repair center.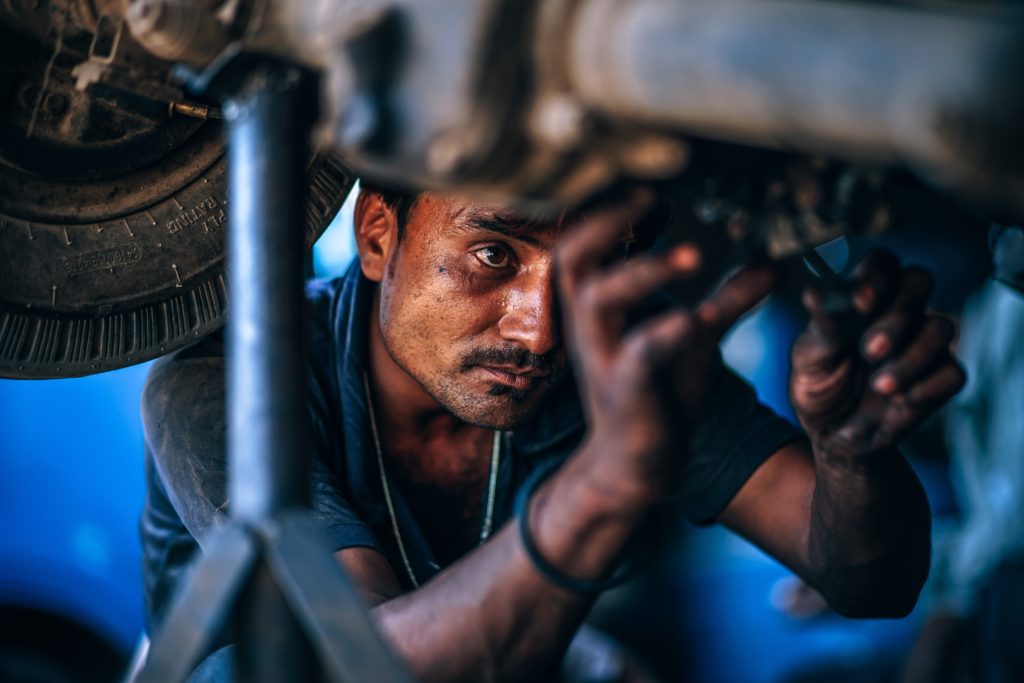 How to Choose the Best Car Repair Shop
Finding the best car repair shop to meet your needs can save you a lot of headaches down the line, especially if you can locate a great mechanic before your car begins having issues. Take the time to research auto shops so you can establish a relationship before a major repair occurs
Ask Around
Obtaining referrals from friends, family, neighbors or even your local parts store can go a long way toward finding the right mechanic and car repair shop for you. Word-of-mouth referrals can save you research, as often you will get an honest referral based on someone else's experience.
Shop Around Before an Emergency
Start looking for a good car repair shop to avoid having to make hasty decisions. Need-based decisions may end up costing more, especially if the shop you take your vehicle to does shoddy work
Check Online Reviews
Use online reviews to gauge how other people have been treated in the past. Make a note of anything that is particularly good or bad, such as the service, length of time in the shop, and the cost. Look for high ratings with individualized details that give the review authenticity.
Ask Questions
Ask as many questions as you need to feel secure with your auto shop. Ask about credentials, experience, warranties, and customer service policies. Think up a list of questions you may have about the work being done or how the car repair shop operates.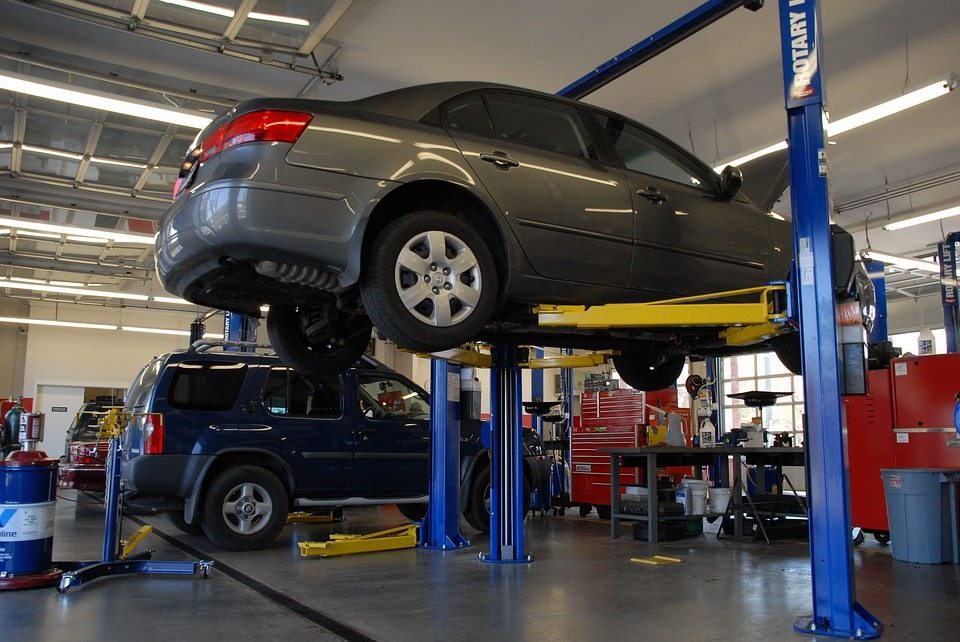 Auto Repair Basics
The best way to avoid auto repair rip-offs is to be prepared. Knowing how your vehicle works and how to identify common car problems is a good beginning. It's also important to know how to choose a good mechanic, the kinds of questions to ask, and your consumer rights. This kind of information may help you keep a lid on mechanical mistakes.
What should I look for when choosing a repair shop?
Ask for recommendations from friends, family, and other people you trust. Look for a repair shop before you need one to avoid being rushed into a last-minute decision.
Shop around by phone and online for the best deal, and compare warranty policies on repairs.
Ask to see current licenses if state or local law requires repair shops to be licensed or registered. Also, your state Attorney General's office or local consumer protection agency may know whether there's a record of complaints about a particular repair shop.
Make sure the shop will honor your vehicle's warranty.
Is one technician better than another?
Look for shops that display various certifications — like an Automotive Service Excellence seal. Certification indicates that some or all of the technicians meet basic standards of knowledge and competence in specific technical areas. Make sure the certifications are current, but remember that certification alone is no guarantee of good or honest work.
Ask if the technician or shop has experience working on the same make or model vehicle as yours.
Repair Charges: Unlocking the Mystery
Before you arrange to have any work performed, ask how the shop prices its work. Some shops charge a flat rate for labor on auto repairs. This published rate is based on an independent or manufacturer's estimate of the time required to complete repairs. Others charge on the basis of the actual time the technician worked on the repair.
What should a written estimate include?
It should identify the condition to be repaired, the parts needed, and the anticipated labor charge. Make sure you get a signed copy.
It should state that the shop will contact you for approval before they do any work exceeding a specified amount of time or money. State law may require this.
Choosing the Right Transmission Fluid
How to choose the right transmission fluid
The best place to start is by consulting the owner's manual. It will note whether the car requires Dextron or Mercon transmission fluid. It's very important to follow the owner's manual. For example, some imports won't accept Mercon, and instead require brand-specific fluid.
Synthetic or conventional transmission fluid?
Car owners also need to choose between synthetic or conventional transmission fluid. Synthetic fluid is more costly, but provides better performance and is more durable at higher temperatures. However, on some older models of cars, it's actually better to stick with conventional fluid – especially if synthetic has never been introduced. Making the switch can actually do more harm than good, and lead to unwanted transmission repair issues.
Choosing the right brand of transmission fluid
Once the right type (Dextron or Mercon) and quality (synthetic or conventional) of transmission fluid is chosen, the next step is to find the right brand. There are a number of popular and well-regarded manufacturers, including Mobil, Shell, Penzoil, and more.
mechanics have in-depth knowledge and training, and provide our customers with sound advice on which transmission fluid brand gives them the best performance within their budget, and therefore helps them avoid unwanted car repair issues (including the need to rebuild a transmission) down the road!