Tips for choosing a plastic surgeon
If you are considering plastic surgery, you have some decisions to make. While many people spend a lot of time thinking about the procedure and the potential results, there is something much more important to consider. That is the choice of the right plastic surgeon. Not every physician is qualified or experienced in every procedure and choosing the right plastic surgeon isn't as simple as getting a referral. Referrals and internet research can give you a place to start but as a potential plastic surgery patient, you have a lot at stake – your safety and your appearance. You need to carefully evaluate the surgeon before you make the choice.
Expertise
All plastic surgeons should be certified by the American Board of Plastic Surgery or Royal College of Physicians and Surgeons of Canada. Plastic surgery is a highly, complex specialty that requires years of education and training. Board certification also allows you to ensure that a physician will meet safety requirements and has the medical skills needed but it is only the beginning. Asking your surgeon about his or her professional involvement in teaching, speaking or writing about the procedure you are considering will tell you that he or she is up-to-date on new techniques and technology
Experience
In addition to the right training and education, your physician should have experience performing the type of surgery you are considering. Some surgeons specialize in particular procedures, and your procedure type should be in his "top three." A good rule of thumb is that he or she should have performed this type of procedure once or more per week for five years or more. Plastic surgery is a complex art and the surgeon needs to stay in practice. Having done a number of procedures over a number of years will help ensure that he or she has the skills that you need.
Exceptional Results
When most people think about plastic surgery – they think about the results they hope to get but not every plastic surgery story ends well. If you have ensured that your potential surgeon has the expertise and experience, you are on your way to choosing the right doctor but he or she also needs to produce exceptional results. Most plastic surgeons keep a file of "before and after" pictures which you should examine. Make sure these include at least two examples of "after" photos taken a year or more post-surgery.
By considering these three E's, you have taken care of the physical part of your plastic surgery but there is more. Your plastic surgeon should be personable as well. The difference between a good plastic surgeon and a great one can be credited to his interaction with his patients. For that evaluation, we have the three C's and three A's.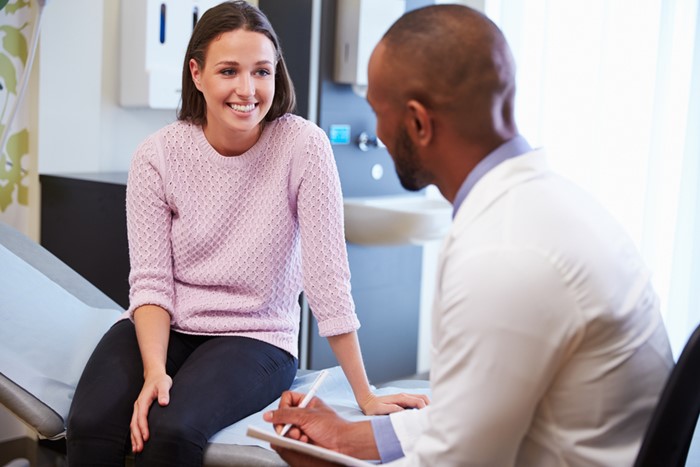 How to Find the Right Cosmetic Surgeon for You
Your choice of cosmetic surgeon will be a choice you live with for years, if not your entire life. A successful procedure will make you feel more like yourself and give you greater confidence for years to come. On the other hand, ending up in the hands of an inexperienced surgeon increases your chances of having poor results, which can lead to additional costs, time, and heartache.
Make sure the cosmetic surgeon is board certified
Many people think they can depend on state medical boards to ensure that surgeons are qualified to perform the procedures they advertise, but that fact is that the government does not require a surgeon to be specifically trained in the procedures they offer. This problem is most acute in the area of cosmetic surgery, as many doctors with general surgery or other medical training hop on the cosmetic surgery bandwagon in pursuit of greater profits.
Confirm the surgeon's experience in the specific procedures you want
Each area of cosmetic surgery requires different skills: you can imagine how operating on a nose with bone, cartilage, and breathing passages would be quite different from operating on a breast, which is primarily comprised of soft tissue. Given this, cosmetic surgeons can have subspecialties within the field. Choose a surgeon who is board certified in cosmetic surgery and has substantial experience in the procedure you are considering.
Choose a surgeon whose aesthetic sense appeals to you
We all know that what one person finds beautiful may be unattractive to another. For this reason, you can't just trust a friend's recommendation or solely depend on the cosmetic surgeon's experience. You need to look carefully at the results for each surgeon you interview.
Pay attention to how the surgeon and staff make you feel
Surgery is a big deal, and there can be curves in the path to your new look. You need to feel 100% comfortable with your cosmetic surgeon and their support team. Choose a cosmetic surgeon whom you like and trust completely with your safety and results.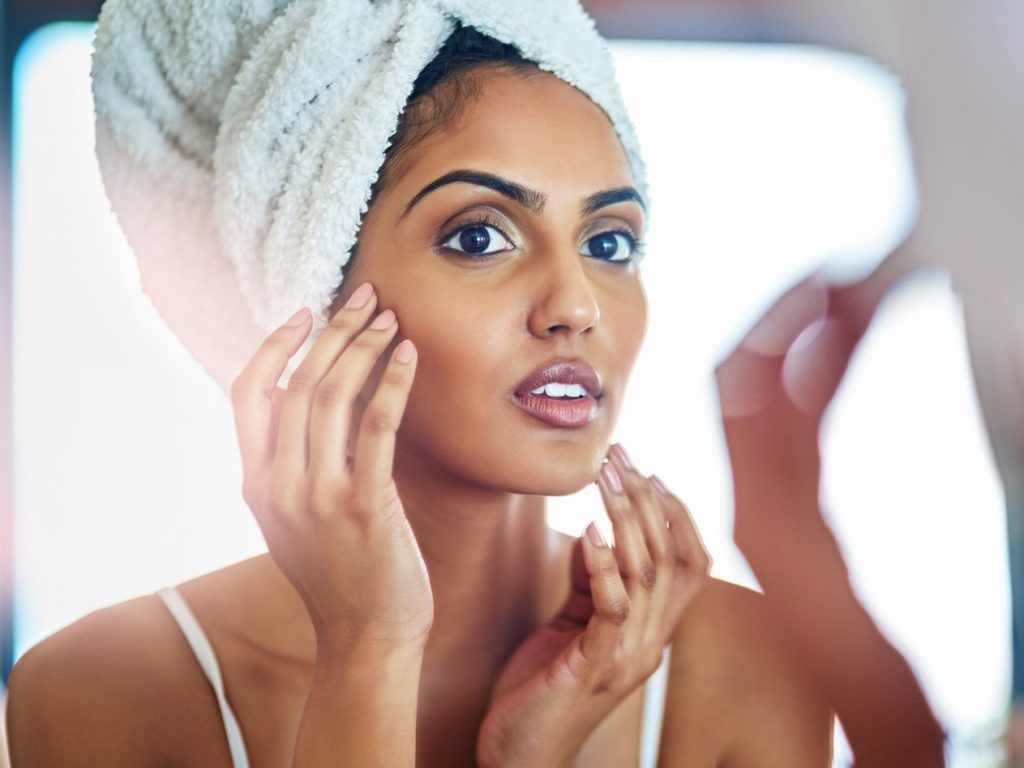 Insider Tips for Finding a Plastic Surgeon You Can Trust
Victoria Cross, a 57-year-old from Montgomery Village, Maryland, considers her breast reduction the best thing she's ever done for herself. "When I woke up from the surgery and sat up, it was the first time in a very long time that I didn't feel any pulling in my chest and my shoulders weren't hurting," she tells SELF. Cross, who had the procedure at the age of 45, was a D cup in high school and a G cup by the time she had her surgery. Now she's a proud C cup and has never looked back.
But one of the reasons she waited until her 40s for the procedure was because of the difficulties involved in finding the right surgeon for the job. "Part of the reason for the length was convincing some of the offices that I wanted to 'interview' the doctor," she explains. In other words, she wasn't willing to sign the paperwork and meet her handler while she was lying on the operating table. This, experts agree, is a very important part of the process, and one that shouldn't be ignored.
talk to friends, family members, and acquaintances who've had work done to get recommendations.
First, consider those close to you. Has anyone had work done? If you're comfortable, reach out to him or her for advice. "A trusted friend or family member can give you an honest rundown of the entire process, from the consultation with the doctor and the surgery itself to the recovery process," says Alyssa R. Golas, M.D., plastic surgeon at NYU Langone Health in New York City.
Do your homework by reading up on reviews of surgeons in your area.
As one does this day in age, Issy Ryan, 38, of New York City, took to the Internet before settling on a surgeon to carry out her liposuction procedure. "For me knowledge is power, so I read review after review to get a sense of previous patients' experiences and help me get to know a little bit about how each surgeon 'operated,' both in and out of the operating room," she tells SELF.
Make sure to view everything on the Internet with a healthy dose of skepticism.
Golas says that while reviews on Yelp and RealSelf.com, and the social media pages of patients can be great resources, they can also be a source of misinformation. "Anonymous reviews (especially negative ones) may be used by a patient to seek revenge or advance his or her own agenda instead of as a way of sharing knowledge and personal experience with other potential patients," she says.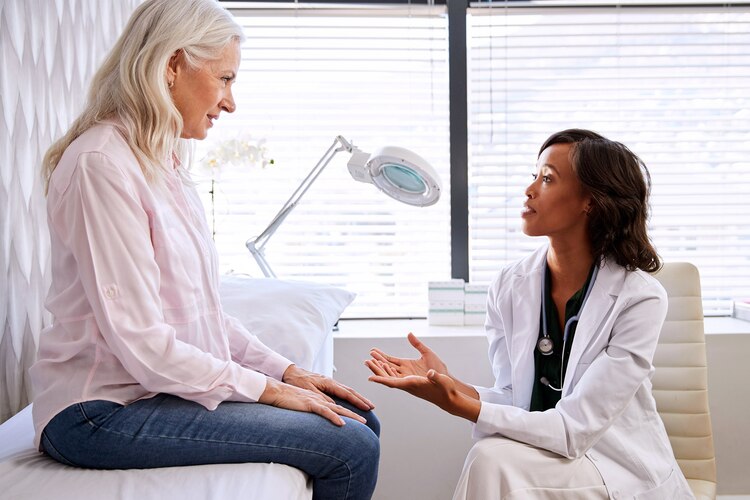 Choosing the Right Cosmetic Surgeon
First, you should interview two or three surgeons whose specialties match your needs. The surgeons should be board-certified and members of one of these professional organizations
There may be qualified surgeons in other professional organizations, but these are the primary groups that certify that doctors are qualified to perform cosmetic surgery.
Personal recommendations are important. Ask friends for referrals if they have gotten a similar procedure. Get opinions from your family doctor and other doctor acquaintances. Surgical technicians and operating room nurses are an excellent source for information about a surgeon's skill in the operating room.
Remember, cosmetic surgery is a highly competitive field. Don't be confused by groups claiming to be "the only" or "the best" because this excludes many surgeons who may be better choices for your particular issues. Ask about their fellowship training — specialized training in specific procedures. Check with your state's medical board to verify the surgeon's board certification, education, and license. And check whether disciplinary action has been taken against the surgeon.
Questions to Consider Before Selecting Your Cosmetic Surgeon
At this point, you may have narrowed your choices to one or two cosmetic surgeons. It is now time for the consultation
Tips to Pick the Right Plastic Surgeon
What is the doctor's training and certification? Any practicing physician may call him- or herself a cosmetic surgeon or may advertise that he or she performs cosmetic procedures. Only physicians who are certified by the American Board of Plastic Surgery have received years of specialized training in plastic surgery (both cosmetic and reconstructive surgery) and have passed rigorous examinations to demonstrate their competence in the field. The American Society of Plastic Surgeons Web site has a feature to help you locate plastic surgeons who are board certified in the field.
What is the doctor's experience with the particular procedure you are considering? Ask how many times he or she has performed the procedure and if he or she has received specialized training in the particular area. How long has the physician been performing the particular operation? Remember that not all surgeons will be experts in every area. A doctor who is an expert in breast augmentation surgeries may have little experience with nose reshaping.
At which hospital does the doctor perform the procedure? Are you comfortable with being treated in this hospital? Is the hospital accredited?
Does the doctor ask you about your reasons for having the procedure, and are you comfortable talking openly with this doctor? A good cosmetic surgeon will explain all alternatives to the procedure and will not pressure you into making a rapid decision.
Does the doctor answer all your questions clearly and fully? Your doctor should be frank about issues such as recovery time, potential side effects, risks, and realistic expectations for the outcome of the procedure. While "before and after" photos make a convincing statement, be sure to ask if the photos represent typical results