Smart Home Improvements to Make Before Selling
Ready to put your home on the market? Whether you're planning to move now or in the coming years, getting your home ready to sell can be intimidating. Some renovations can be helpful while others may actually turn off potential buyers. The goal of your home renovations should be to make it more livable for yourself and look move-in ready to future buyers. Use this list of home updates to help you attract buyers and speed up the sale of your home.
Add a Fresh Coat of Paint to Sell Your Home
Not sure what to update to sell your home more easily? A simple coat of paint in a neutral shade is a great place to start. This update can be completed without a huge investment of time or money. Spend one weekend removing any bright accent walls or dark colors and buyers will be more interested in your home. Popular color options include:
Grey
White
Beige
Charcoal
Light blue
Be sure the new colors still go well with your home décor to further appeal to prospective buyers.
Update Your Front Door
The front of your home is the first thing potential buyers see. Improve your first impression by painting your front door or replacing it with a new one. A brightly colored front door will make your home more memorable. If you aren't interested in a colorful front door, you can also replace it with a sturdy new steel door or simply update your old screen door with a glass version for a fresh look.
Complete a Bathroom Remodel No Matter How Small
Bathrooms are always high on potential buyers' lists, making an investment here is one of the best options for increased resale value. Before putting your home up for sale, consider making small updates that will excite anyone looking at your house. Some of the best bathroom remodels for resale include small changes likes:
Re-caulking the tub.
Replacing the vanity.
Changing the shower head.
Replacing the faucet.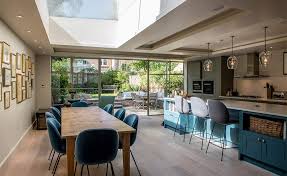 Improving energy efficiency
While most homeowners think upgrades that improve the look of their home will pay off, improving your home's efficiency may actually make a bigger difference. In fact, a Remodeling.com survey found homeowners can recoup 116% of the costs of attic insulation. And attic insulation is just one of many upgrades that improve efficiency.
While renovating the kitchen and updating the bathrooms are both great improvements that can increase property value, making energy efficient upgrades will give you more bang for your buck. As the number of energy efficient homes continues to rise, first time buyers and renters are beginning to favor these upgraded homes over traditional homes due to the potential long-term savings.
Upgrading HVAC, water heaters, and windows — these changes cost less than solar panels and are more likely to provide a positive return on investment when the time comes to sell. When you sell, you can recoup around 73% of the costs of upgrading 10 old windows with new ones, and your energy bills will be lower in the time before your move.
If you make energy efficient upgrades, make sure your realtor markets your home appropriately. You can even consider providing copies of your utility bills to potential buyers so they can see how low ongoing costs will be.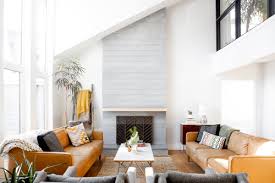 Upgrade Your Kitchen
Your kitchen is one of the first things prospective buyers will see when they enter your home (depending on layout, of course). It's also one of the most exciting rooms for prospective buyers to enter and see themselves in. But before you make the jump on a new kitchen re-do, make sure to compare other homes on the market and price of your home. The cost of the kitchen should be in line with the cost of the rest of the house. A kitchen remodel will run you from $5,000 to $75,000 or more depending on how crazy you want to get. But you can recoup 60% to 120% of the investment according to Remodeling Magazine's annual Cost vs. Value Report, so it may be worth the effort in the right market.
Update Flooring
Hardwood flooring is another great way to increase the resale value of your home, according to Realtor.com. In fact, it can add around 2.5% to the value of your home. Of course, this figure varies depending on the neighborhood and market type, so if you're the last one on your block to replace your floors, it's probably a good idea to pull the trigger.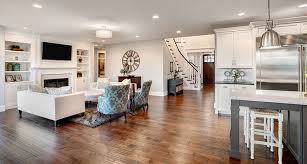 Expensive Landscaping
Landscaping can transform the way your house looks, especially to potential buyers. However, going over the top to create a backyard paradise, while nice, won't add to your asking price. If you plan to stay in your home for a while, this project can improve your quality of life, especially in the warmer months. If you plan to sell your home, you won't recoup the cost of expensive landscaping in the sale.
Instead of investing in expensive landscaping, make changes to your lawn to add curb appeal to your home. "Wow" potential buyers with a well-kept lawn, and some well-laced shrubbery or small trees. The Cost vs. Value report states that projects that boost the "wow" value of the front of the house recoup a decent percentage, depending on the changes made. Go for classy, subtle changes to the landscaping to really make your home shine.
The Difference between Investors and Owners
Updating an investment property is generally a sound strategy–if it's done the right way. Successful advocates of the fix-it-and-flip-it philosophy are investors, with the investor's mantra of "buy low, sell high." So they purchase run-down homes at bargain prices and save money on the repairs by doing most of the work themselves. A little sweat equity goes a long way toward making a real estate investment profitable. They carefully choose their remodeling projects, too, focusing on those that will result in the most value for the least amount of effort and cost. Part of the process includes paying attention to the other homes in the neighborhood to avoid over-improving the property. If none of the other houses in the area have crown moldings and Corian countertops, adding these amenities is unlikely to result in a significantly higher selling price.
Owners, on the other hand, often take a less strategic approach when sprucing up their homes. As a result, they can end up putting significantly more money into the project than they will get back out of it when they sell. While it's certainly a smart move to make a few improvements, don't overdo it.